Vietnam is a backpacker's country with a variety of things to do, places to visit and lots more. With its confusing weather throughout the year to confusing currency, it can be overwhelming for a first-timer.
Read on to discover my list of the 21 things you should know to prepare for your trip to Vietnam.
1. Reaching Vietnam
There are many International Airports in Vietnam and almost every city has a domestic airport. I reached Hanoi (Noi Bai International Airport) to start my trip off of 21days. From Airport to almost every place in the city, you will easily get a city bus standing right outside. Just know the name of the place and try to find the bus number going towards your place. Like for me, the bus no. was 85 which was going towards Hoan Kiem.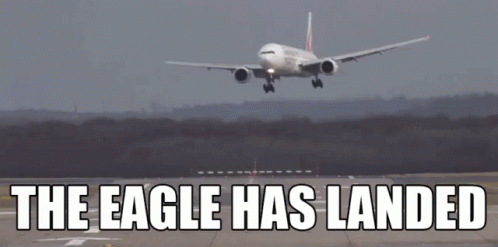 2. Sim – Viettel, Vinaphone & MobiPhone
You can find plenty of Sim card outlets at all the airports only, but they are usually very expensive. So, try finding an outlet of either of Viettel, Vinaphone or MobiPhone in the very first city you will visit.
I got my Viettel SIM in 500,000 VND / 150 INR / 2.5 USD for 6 GB Data and 100 Calls to local numbers. It is not hard to get a tourist sim, a passport copy (cross-signed with the date to avoid any misuse) for a 3-month validity.
3. The currency of confusion, VND
When you arrive in Vietnam, know that you'd need deep pockets to carry VND. There are about 10 denominations varies from 2000 VND to 500,000 VND. Yes, I was hell confused and surprised by the currency for the first few days. The cost of the goods is the same, the denomination is crazy. At the current exchange rate, 1 US dollar is worth 23,000 VND. Imagine if you'd exchange 1000 USD. It will definitely make you feel as if you are the wealthiest person on Planet Earth. Give it time to get comfortable and keep doing the math.
A traveller tip: Carry a few USD just incase your global card won't work at the Airport like mine, at least you can immediately exchange at the airport for the taxi or bus fare or other immediate need. The exchange rates at the Airports are not as good as in the city.
4. Cutesy Coffee Cafes
You will find hundreds of Coffee Cafes in every city of Vietnam. There are two distinct reasons, Vietnam is a backpacker's country and locals love coffee a bit too much.
Vietnamese Coffee is very famous across the world. Coffee isn't just another drink for Vietnamese perhaps it is the rocket fuel, one of my local friend said!
5. Eat a lot but be careful, try Vegan Food
Vietnam has an abundant variety of local and street food for all. The food is always a tempting aspect during my travels. But here in Vietnam, if you'd like to eat anything from the streets, make sure it is clean and hygienic.
Vietnam has surprisingly a ton of dishes for Vegans, from usual Tofu to all kind of meat look-a-likes. I found many Vegan joints, Cafes in all the cities I travelled in.
A traveller Tip for Vegan/Vegetarians: Banh Mi is a local sandwich and Pho Ru is a rice noodle bowl, it can be made as per your demand. I am a Vegan so can't really suggest about non-veg.
6. Trains and City Buses
Unfortunately, I couldn't afford a train journey in Vietnam as they are slightly expensive. Nevertheless, I recommend everyone to do one if you can, from Hoi An to Danang especially. You can get schedules Here. (Please ensure before paying on this website)
City buses are widely available at extremely cheap fares from one place to the other. I used Google Maps to find the directions and bus no from one place to the other. For eg., I wanted to go to Hoa Lo Prison Museum from Hoan Kiem. Look at the picture below.
7. Know a little bit of Vietnamese
The majority knows no other language than Vietnamese, so knowing a few words and phrases make your life and travels easy. Vietnamese is surely a very difficult language but you can easily pick a few basic words like,
if you're vegetarian, "chay" means food that Buddhists eat.
8. Be careful while crossing the road
I bet you will spot as many scooter/two-wheelers as people on the roads with no traffics rules being followed. Well, prepare yourself for a torrent of scooterists coming to you, walk slow and steady. Don't rush or panic, it will confuse them. It's advisable to hold out one arm towards the traffic side, stop them, to let the riders know that you are ACTUALLY crossing the street.
It is funny but can be terrifying for newcomers to Vietnam.
9. Make Cycle your friend
I feel liberated and enjoy the cities more when on a cycle than taxis or buses. Take cycle tours in cities like Hanoi, Saigon/HCM, Hue, Ninh Binh, Da Nang, Hoi An, Mui Ne, Nha Trang. The per-day rent is fairly cheap, and if you book in a group from your Hostel or Hotel, you also get a guide. It is amazing to enjoy the city on a cycle.
A Traveller Tip: If you plan to cycle Solo, please take care of the traffic and snatchers.
10. Go, Grab
Grab is the safest option if you plan on taking a taxi to any location. It is fairly cheap, reliable and comfortable. Make sure you pin the right location and cross-check the amount to be paid before starting the ride.
11. Bargain. Saying it again, Bargain.
Since Vietnam is flooded with tourists from all over the world throughout the year, sellers usually double their charges as they figure out you are a foreigner. Bargain. Bargaining isn't rude but expected. Give it shot for them to not fool you or you'll end up paying more than the actual price.
Personal advice: Try the walking away technique for a reasonable price and if doesn't work, you can always go back and buy.
12. Take a nap like locals during the noon
Start early as the sun rises early, Take Nap in the noon and go out again during sunset to avoid the hot hours. You will find people taking naps everywhere during these hours in the sheds. Yes, it is a thing across Vietnam.
13. Keep your phone and wallet out of sight
BEWARE OF THE SNATCHERS. I almost got my phone snatched twice during my trip. Try and keep all your important things out of sight/in a backpack while you are in crowded places. Never carry your Passport along on sightseeing or market visits with you, instead keep it in your hostel/hotel locker.
Violent crime is rare, but just like many large cities, there are quite many pickpocketers. And you have to take care of your belongings.
14. Cover-up if you visit temple or monastery
When you visit temples or pagodas or monasteries, bring a scarf or sarong to cover your shoulders and knees. Remember you are visiting historical places with sentiments involved with religion, show your due respect and follow the rules of the place. Also, you can find shops near famous tourists places to rent a scarf or sarong.
15. Be a sensitive photographer ASK!
Asking before you click a portrait or street photo is always an appreciated habit. The consent matters. Usually Vietnamese are cordial and happy to smile for your pictures, in fact, would love to click one with you. But sometimes, some people get offended and even ask for money for the click. Just Ask!
16. Don't lose your temper
Try to stay calm if you happen to get into an argument. By far the best way to exit an unwanted and unfortunate situation in another country where you don't even know their language.
17. Be patient
Travelling can be overwhelming. Your bus can be delayed, the worst scenario can get cancelled too. Once I had to change three buses because all the buses were full (even after prior bookings) and they had no space for me. Can you believe that? Well, I took it patiently and didn't let it spoil my trip. I ate my favourite Banh Mi while I waited for another few buses to come and take me. Sometimes somethings don't go our way, and that's the part of travelling. Just take a deep breath and get on with the adventure.
18. Beware of the scams
There are thousands of travel agency in the market. From the reputed ones to extremely shady ones, but you won't believe until you get into a scam. They will give you cheap deals and ultimately you will become their prey. They won't give you services as per their commitment and may extort more money against other things. So to be cautious enough, just book your tours, buses, taxis from a reputed hotel, famous tour agencies or online. Don't fall for cheap deals, the experience won't be worth.
19. Don't Book an Open Bus
My first ever scam in Vietnam. I paid 20 USD when the actual worth was only 10 USD. So basically, an open bus ticket allows you to hop from one place to the other without paying every time. I thought it will be cheaper and paid without doing enough research. The service was bad, there was no assistance, the buses were not clean, the route was limited and you can't detour if you'd like. So, it is only good for people who wish to spend months in Vietnam and wish to travel many times from one city to the other. Else it is just a scam and waste of money.
20. Weather is unpredictable
Pack everything for all four seasons. North is Cold, South is extremely hot, some parts are drenching wet while others are moderately hot.
Don't rely on the forecasts also, the weather changes in minutes from the scorching sun to heavy rains. Stay mentally prepared.
21. Respect Nature, Avoid Plastic
This is for all your trips, please avoid plastic waste as much as you can. Avoid Straws, Mineral Water Bottles, Disposable Cutlery, Packaged Food, Tetra Packs or Carry Bags. It isn't too hard if you become thoughtful and look out for alternatives to your plastic consumption. It is our responsibility to save the environment.